(Last Updated On: June 30, 2018)
Hair rollers are used to attain waves and curls without having to use a curling iron or wand. There are different types of rollers including heated and they vary in length and width. Many who use rollers love the lasting hold they give, especially when creating a wet set. Roller sets also give volume to your tresses and a uniform look if you have different types of curls on your head.
Many people think that curly-haired women do not need rollers but that could not be further from the truth. Curly haired girls use rollers for the exact same reasons straight-haired women do, and that is for a uniform, sleek, curly style that lasts. Also, women with coils can use them to loosen their curls and women with looser curls and waves can use rollers to achieve tighter curls. There are several ways to curl your hair but rollers seem to give smoothness like no other curling tool and the type of roller to use depends on your curl pattern, length, and desired look. Without further ado, enjoy the reviews of the best hair rollers to buy.
1. Conair Xtreme Instant Heat Jumbo And Super Jumbo Hair Setter with Super Clips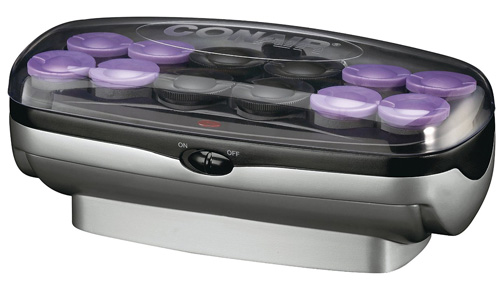 The Conair Xtreme Instant Heat And Super Jumbo Hair Setter is perfect for creating big, bodacious curls in record time. Look no further than this set of Instant Heat jumbo rollers from Conair. A dozen 1-1/2-inch diameter rollers heat up in just two minutes, so you do not have to start plotting three days in advance to get your curls in progress. Twelve clips are included to hold the rollers in place. This is a modernized version of the roller sets of yesteryear. it's compact, lightweight, efficient, and the velvety covering on the rollers helps protect your hair from heat damage.
Buy now from Amazon
2. Infiniti Pro by Conair Instant Heat Ceramic Flocked Rollers with Cord Reel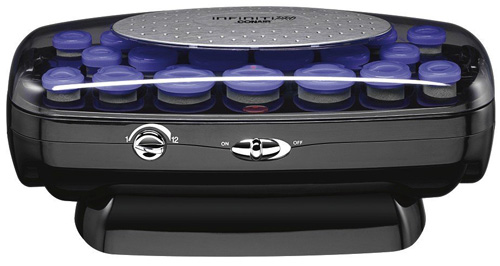 The Infiniti Pro by Conair Instant Heat Ceramic Flocked Rollers with Cord Reel contains instant heat 20 ceramic-flocked rollers. This unit features argan oil fusion for conditioning and less frizz, instant heat for 2-minute heat-up, three roller sizes. large 1-1/4 inch, medium 1 inch, and small 3/4 inch, and twelve temperature settings for all hair types
Buy now from Amazon
3. Babyliss Pro BABNTCHV21 Nano Titanium Professional 20 Roller Hairsetter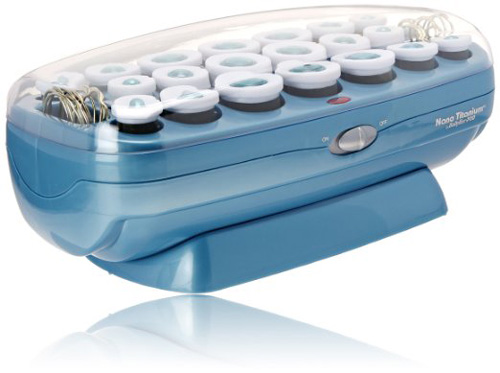 The Babyliss pro nano titanium professional 20-roller hair setter is an exceptional conductor of heat. This product maintains stability in ultra-high temperatures. Heats retention, weight and smoothness help reduce time. It yields maximum far-infrared, heat penetrating the hair from within for faster styling with less damage.
Buy now from Amazon
4. Conair Compact Hairsetter, Blue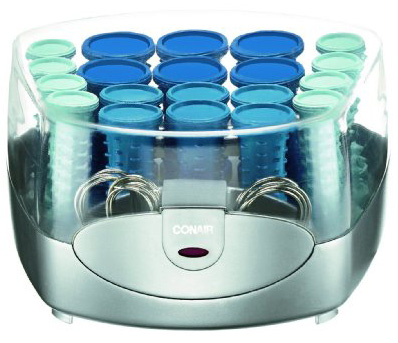 The Conair Compact Hairsetter contains twenty multi-size tangle-free rollers – 8 Small, 6 medium and 6 Large. In addition there are twenty color-coded stainless steel clips – store inside the setter. Other features include a ready signal – lights up red when hair setter is on and heating rollers, and starter grip patented roller design – grips hair for a fast and secure set for a variety of styles
Buy now from Amazon
5. Caruso C97953 30 Molecular Steam Hairsetter with 30 Rollers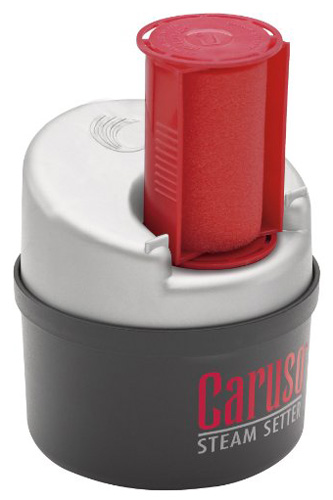 The Caruso Professional Molecular Hairsetter was invented to finally give women the results that they longed for; long lasting curls and volume while keeping hair healthy, shiny and in great condition. The Caruso Professional Molecular system is a revolutionary process by incorporating tiny molecules of steam that penetrate the hair shaft reforming the chain bonds to create healthy, strong beautiful curls. This hair setter has been customized to give you the styling power to accommodate any and all of today's most popular hairstyles. The compact size also makes it ideal for home use.
Buy now from Amazon
6. Bed Head BH320 Rock 'n' Roller Ceramic Styling Iron, Teal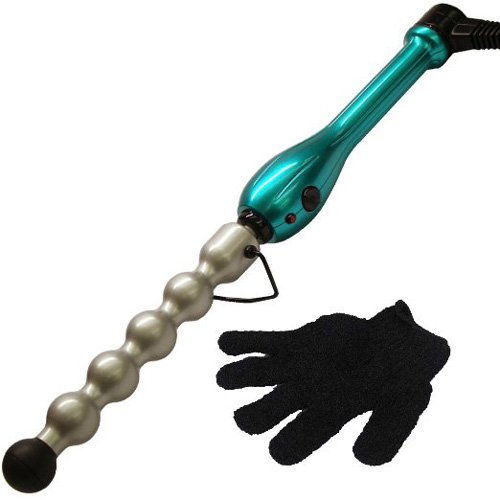 The rock 'n' roller teal ceramic styling Iron is great for creating both defined spirals or tousled waves. The tourmaline ceramic technology helps create shinier curls without frizz. The clamp-free wrap and go design of the iron prevents kinks while giving you even heat distribution for creating the perfect style. The styler has on/off buttons and an on indicator light. With multiple heat settings and rapid heat recovery, the styler gives you perfect curls, curl after curl. Has a heat protective glove, tangle free swivel cord, a cool tip, and a safety stand so you can prevent burns.
Buy now from Amazon
7. The Remington 20-Piece Multi-Sized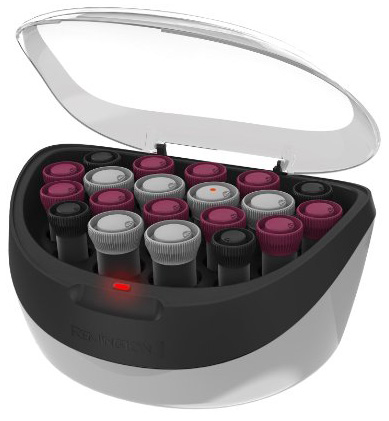 Roller Set, with twenty included rollers, is ideal for creating glamorous curls. Three different roller sizes provide all the options you'll need. The ionic conditioning rollers reduce static and frizz to give your hair a healthier-looking shine. Plus, the cool touch ends let you handle them without worry.
Buy now from Amazon
8. Conair Instant Heat Volume Rollers, White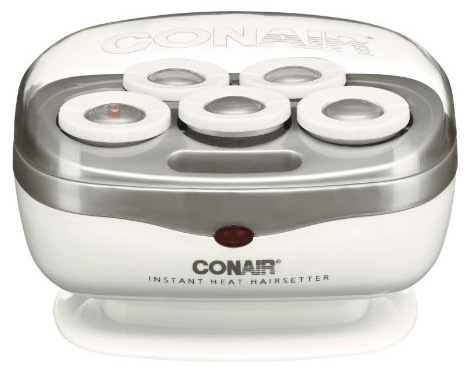 The Conair jumbo rollers instant heat travel hair setter heats up in just 2 quick minutes and is ready to style in no time. The kit includes 5 1.5-inch jumbo rollers and stay cook end rings to keep your hands safe. With flocked velvety roller surfaces, these rollers are easily applied and removed. It features a 6' long power cord with dual voltage, so you can plug it in virtually anywhere worldwide. Curl your hair anytime anywhere.
Buy now from Amazon
9. Calista Tools Ion Hot Rollers Short Style Set 12 Base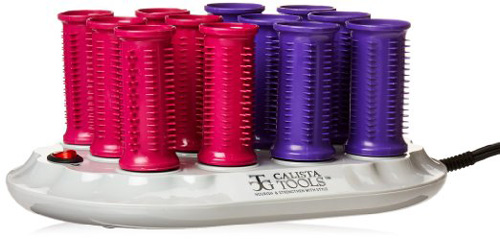 The Calista Tools Ion Hot Rollers Short Style Set includes a base unit with 12 roller stations 12 rollers. Short includes six 1diameter x 2-1/2L rollers and six 1-1/4diameter x 2-1/2L rollers; Long includes twelve 1diameter x 5-1/2L rollers, twelve plastic butterfly clips, a zippered nylon travel case, and ETL-listed base
Buy now from Amazon
10. Conair Mega Self Holding Rollers, 9 Count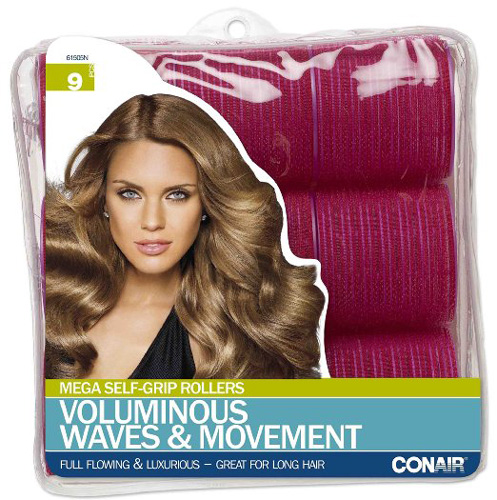 The Conair Mega Self Holding lightweight rollers produce effortless curls without the fuss of old-fashioned rollers. Enjoy easy setting with rollers that require no pins or clips. Perfect for hair of all types and textures. Other features include fast setting and drying lightweight comfortable rollers, and use for wet or dry sets. These extra large rollers produce full soft loose curlsBuy now from Amazon