Joysticks are a great invention for gamers to take their experience to the next level. It can help you make use all the control and commands right at your hand and fingertips. The single stick can move to any direction without you having to press separate buttons while other plenty additional buttons are for you to program for any function you need it to be. Below are some of the top 10 best joysticks out there that are highly recommended just for you.
Listed of The 10 Best Joysticks:
1. Logitech Extreme 3D Pro Joystick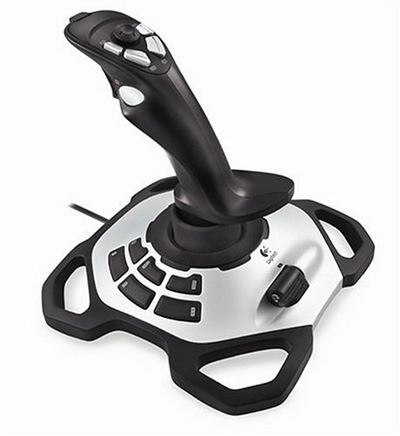 There are different pressures to show different outcomes between victory and total oblivion. This Logitech joystick won't disappoint you at all. There are 12 buttons that are configurable and the additional 8-way hat switch that offers you maximum power on your control and your customized taste the way you want it to be. Whether near or far firing, the shots are accurate, and your enemies will be targeted for sure.
2. Thrustmaster T-Flight Hotas X Flight Stick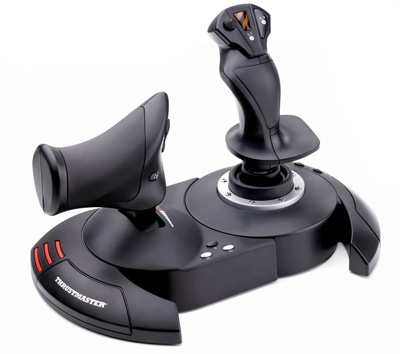 Thrustmaster is one of the most famous brands for game hardware and accessories. This T-Flight Hotas X Flight Stick offers plenty of space for the hand-rest area. The programmable parts are the 12 buttons and axles which takes the customization of gaming to the next level. The throttle control can be detached from the main body. Exclusively, it has the mapping buttons. Additionally, high precision joystick and preset button are also added.
3. Saitek Pro Flight X-55 Rhino H.O.T.A.S. System for PC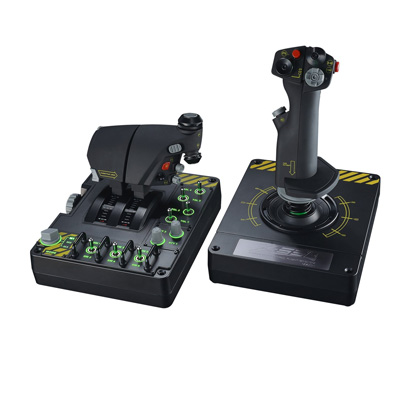 The joystick precision is strengthened through 16-bit elevator axis and 16-bit aileron. The pressure of the joystick can be adjusted using the 4-spring system. The twin throttles features friction adjuster and throttle lock. Moreover, the USB connectors are separated on throttle and stick units. Finally with HOTAS configuration program, you can customize your control.
4. Thrust master T-Flight Stick X Flight Stick – PC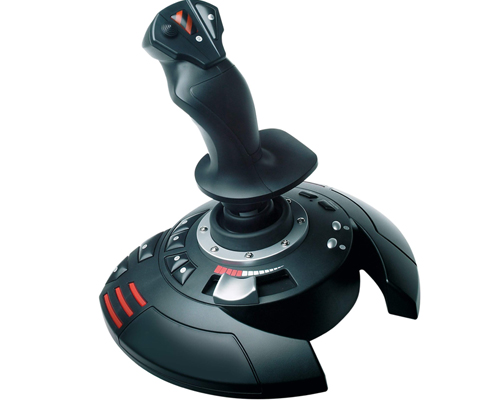 There are two default configurations to choose from such as for PC by Microsoft and for PS3 by Ubisoft. The installation is quick and easy and ready to play by just plug and play the device to your PC or console. You're ready to go! There are two types of triggers such as civilian flight and military flight. It also features the mapping button and the 12 buttons and 4 axes totally programmable.
5. Saitek X52 Flight Control System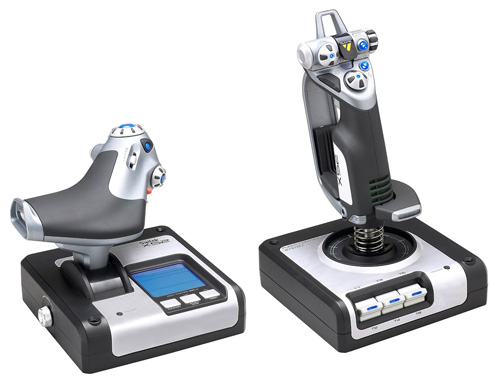 This beautifully designed joystick utilizes the state-of-the-art Smart Technology software to program each of your gameplay. The system is made of precision control. There is no contact between X and Y axes, and there is constant spring force improve control. You can adjust the handle in 5 positions to suit any hand size with comfortable contoured grip. It is also beautifully shines using the lighted buttons and LCD display.
6. Thrustmaster Hotas Warthog Joystick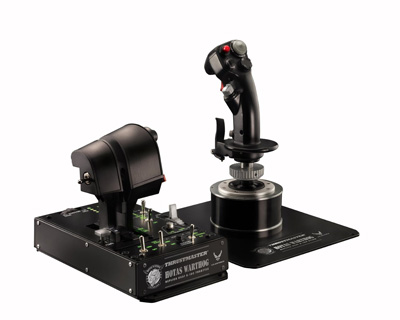 Using 16-bit technology Thrustmaster Hotas Warhog Joystick can stays precise every time during the gameplay. It also utilizes HEART HallEffect (3D magnetic sensors) AccuRate technology that gives your gameplay a perfect effect. It is a good replica that resembles the US Air Force A-10C with dual throttle and control panel.
7. Logitech Attack 3 Joystick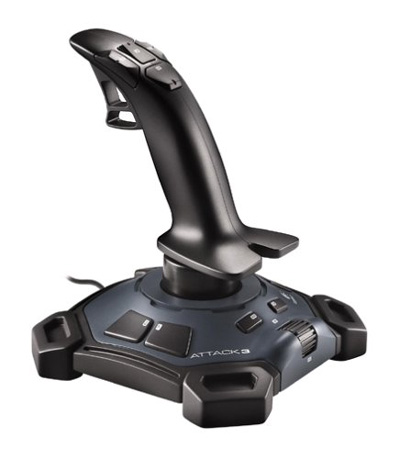 It is a joystick that is compatible with Intel P3 or Celeron class 800Mhz or faster with the 128 mb RAM minimum. Logitech Attack 3 Joystick offers you the most control with less frustration. As you grab your hand around the handle, you will feel very comfortable, and it makes you want to play instantly. The performance is surely smooth and precise that you won't miss any shot. There are 11 buttons that are programmable and a stick that you take your control over.
8. Mad Catz F.L.Y.5 Stick for PC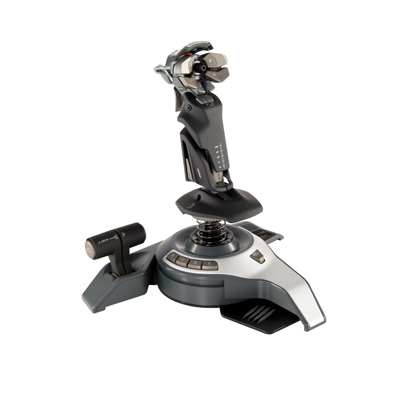 Mad Catz F.L.Y.5 Stick for PC features the dual throttle which you can take control on different engines or set one throttle to an engine and another to another function. You can also tilt the head of the joystick to turn to any position you want them to be. Other features that come with the joystick include adjustable POV hat switch, adjustable handle height, adjustable handle angle, shift button and other 12 buttons that are programmable.
9. Thrustmaster T-16000M Flight Stick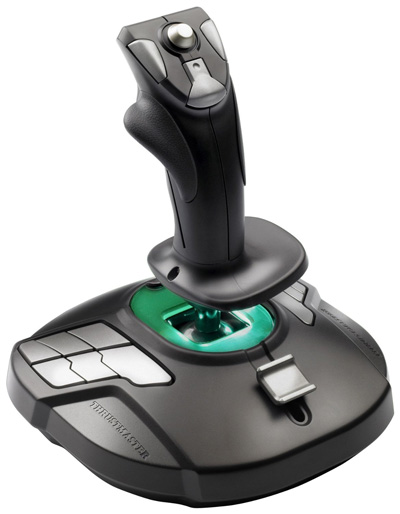 This flight stick offers cool precision technology such as HEART, Hall Effect accurate technology. The 3D Hall Effect is operated by the magnetic part at the stick that offers 256 times greater precision than the current system. The 3 parts are detachable allowing the joystick to fit any type of hand whether you are left-handed or right-handed. Also the multidirectional hat is featured too. You can plug and play and get everything ready on the go!
10. Mad Catz V.1 Stick for PC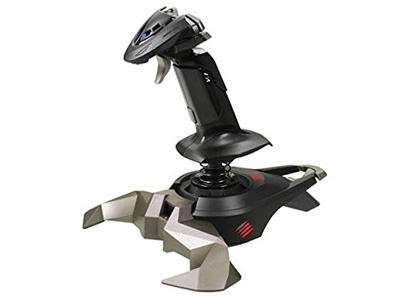 Mad Catz V.1 Stick for PC has a suitable stick for both left-handed and right-handed people to play. Additionally, it has five buttons all ready to be configured and play. It has POV switch to change from one view to another to keep you alert from the enemies. Other functions include pinkie switch, throttle lever, and more. Enjoy your gameplay!