The pen is still playing a vital role in our everyday lives for school projects, office works, salesmen and so on and so forth even though nowadays there have been many breakthrough technologies that bring us some alternative tools like computers or calculator. As believing that in the years to come there will never be a day that we stop using pens at all, here come the top 10 most popular pens in the market nowadays recommended for you.
Listed of the 10 Most Popular Pens
10. Sakura 30062 6-Piece Pigma Micron Ink Pen Set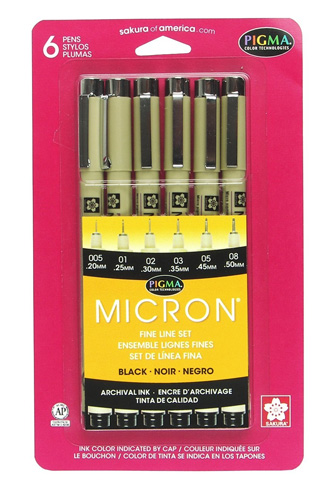 Whether you are seeking to buy some pens for use at home, office, or school, you should select this brand. This package contains 6 pieces of pens with line size of 0.20mm, 0.25mm, 0.30mm, 0.35mm, 0.45mm and 0.50mm respectively. This is an ideal type for writing and drawing due to its chemical stability with waterproof and fade resistant capacity.

9. Pilot MR Animal Collection Fountain Pen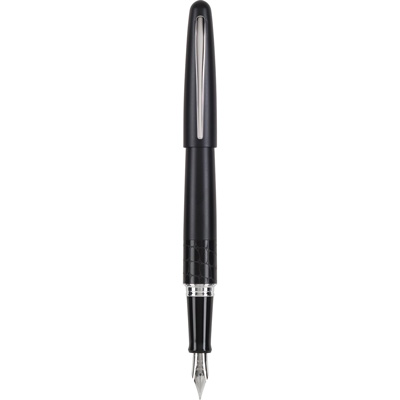 Let's have a smooth skip-free feeling for writing with this ink color pen that will lead you to note a consistent lettering and line every time. MR Fountain Pen is designed as the refillable pen with Pilot or Namiki brand inks so that you can keep using the pen for a very long time. Moreover, this standard of Pilot Fountain craftsmanship is well-known for being a sophisticated premium quality which reflects the fresh modern style to you.

8. Paper Mate InkJoy Ballpoint Pen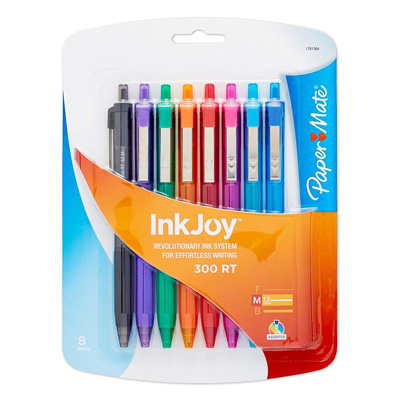 For being the perfect gift for all occasion of your note taking and writing, this assorted colors 8 pack InkJoy Ballpoint pen is crafted with 300 RT retractable medium point in order to provide you the effortless writing by demanding minimum pressure on your hand. This pen is equipped with extended rubberized grip to give you comfortable feeling whenever you write as well.

7. Fisher 400B Space Bullet Space Pen – Matte Black


This Fisher 400B pen features revolutionary shaped design from solid aluminum in order to ensure for writing at every angle. As one of the most versatile pens ever made, this pen is proven to withstand extreme temperatures from -30F to 250F to carry on your task with an unconditional lifetime guarantee.

6. Pilot G2 Retractable Premium Gel Ink Roller Ball Pens, Fine Point, Blue Ink,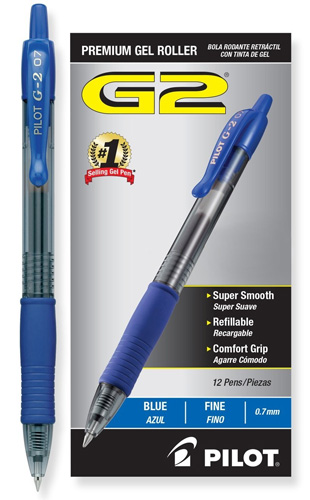 It became the first premium gel pen that is arguably the most suitable for carrying in your pocket, organizer or toolbox, wallet, and the like. Also, this is the brand name for America's #1 selling Gel Ink Pen due to its dynamic ink formula for lasting longer than other similar brands and its ability to give smear-proof with smooth writing to users.

5. Pilot Precise V5 Stick Rolling Ball Pens, Extra Fine Point, Black Ink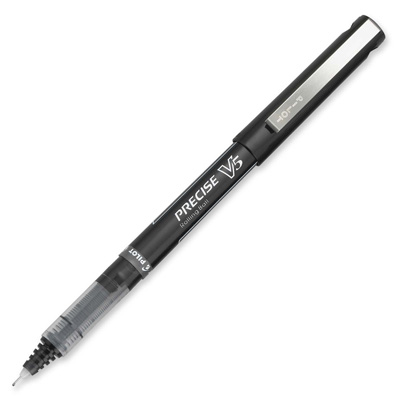 In addition to its brass with a matte black finish, this brand has a unique liquid ink formula to guarantee for you having an amazingly smooth and skip-free feeling whenever you start using it. While waterproof and fade-resistant ink is a plus point for this Pilot Precise V5 pen, it is also designed with visible ink space in the pen so that you can keep checking how much your ink is left in order to maintain consistent flowing for your writing.

4. Pentel R.S.V.P. Ballpoint Pen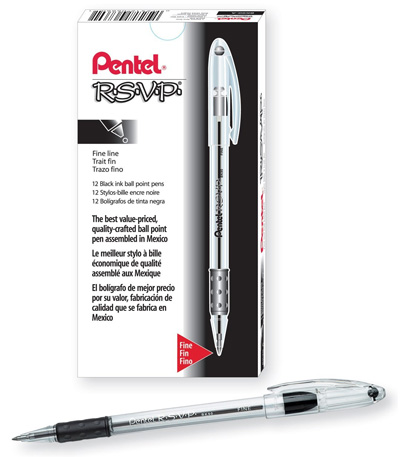 Pentel R.S.V.P. Ballpoint Pen features a latex-free comfort zone grip for providing extraordinary balance when you write with this instrument. Likewise, the stainless steel tip of this pen will assure for long lasting durability with full comfort and control. You will conveniently produce your smooth writing lines of consistency with this dark vivid ink color without a single problem.

3. Uni-ball Stick Micro Point Roller Ball Pens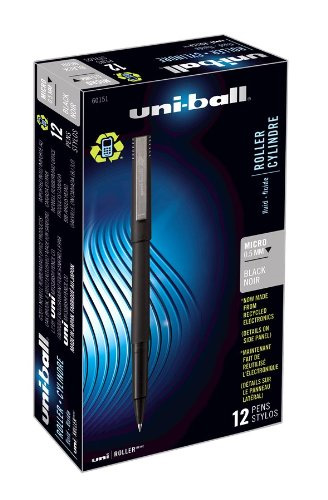 Uni-ball Stick Micro Point Roller Ball Pens is yet another case in point to proof that pen is still unavoidable although people are typing more often nowadays. This classic rollerball pen is particularly created to become trapped in the paper for signing your letter, check or autograph without the mess. It's quick-drying and water-resistant ink are the plus point for this pen.

2. Lamy Safari Fountain Pen – Charcoal – Fine


To write as smoothly as a fountain pen for helping you taking notes during the meetings or singing other office documents, let be confident by using this Lamy Safari pen. In addition, to helping to deliver to you the neat and accurate lines of your writing, its stainless steel material proofs the strength and durability made for this pen as well.

1. BIC Round Stic Xtra Life Ball Pen, Medium Point (1.0 mm), Black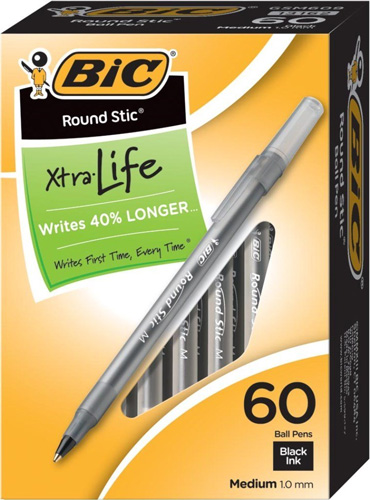 BIC Round Stic Ball Pen has it's most attractive full body designed in black with the translucent barrel for visible ink supply and a colorful frosted cap. Having this premium pen in your pocket will not only allow you enjoying its flexibility for writing effortlessly but will also make you look professional at the same time.