In today's world, keeping your foods and drinks fresh is a top priority to keeping you healthy. You need to make sure that you own a refrigerator that can do a good job at cooling your foods and freeze your meat and ice. Below are some of the best refrigerator brands that are not evaluated and shortlisted only for their functions and usability but also its ability to preserve your stuff efficiently, to save energy, to have less effect on the environment and to be durable.
Top 10 Best Refrigerators
10. Avanti RA7316PST 2-Door Apartment Size Refrigerator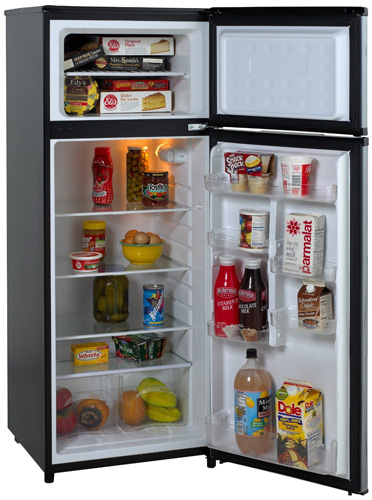 Avanti RA7316PST features two doors for the normal cooling temperature part and the freezer top. It is Energy Star certified with CFC Free R600A Refrigerant. This means that you not only save more energy but also have less impact on the environment. The glass shelves inside is removable and the door bins are also removable for more storage. One door rack can hold up to 2-liter bottles which is a big plus for those who have big bottles.
9. IGLOO 3.2 CU FT Platinum Fridge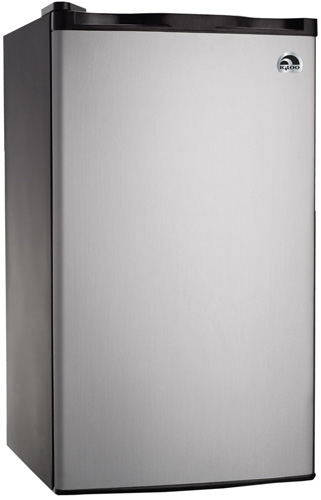 IGLOO 3.2 CU FT Platinum Fridge is a 3.2 cubic foot fridge and freezer with platinum finish. Even in hot weather this refrigerator still does a good job in its cooling performance. Its door is reversible that helps you easily fit this in your room. The flexibility and versatility is high because of its adjustable thermostat and lever feet. It's also easily cleaned with the slide-out shelves.
8. Danby DBC120BLS Beverage Center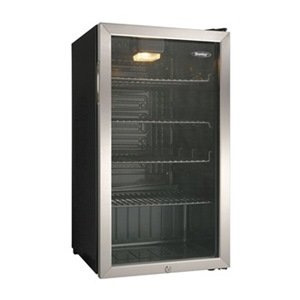 This particular version of fridge is the beverage center. It has 3.3 cubic foot capacity that can hold your beverages up to 120 cans per time. The temperature control through mechanical thermostat is between 43F to 57F so you have choice to make your drinks less or more cool according to your preference. When door is open, the compartment is illuminated with 3 black wire shelves and interior light. It's also has a lock with key for your beverage protection and there's a front glass door for see through ability.
7. SPT RF-314SS Double Door Refrigerator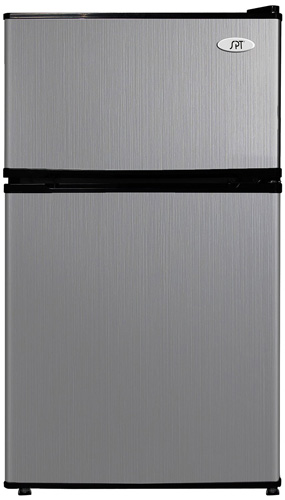 SPT RF-314SS is another high quality double door fridge with separated fridge and freezer compartments. The slide-out wire shelf is designed for storage versatility in many circumstances. The can dispenser and tall bottle rack are also present making sure most of your drinks can fit in the fridge. It is HCFC free that does less harm to the ecosystem. It features manual defrost as well.
6. FR100-115 1.7 Cubic Foot Fridge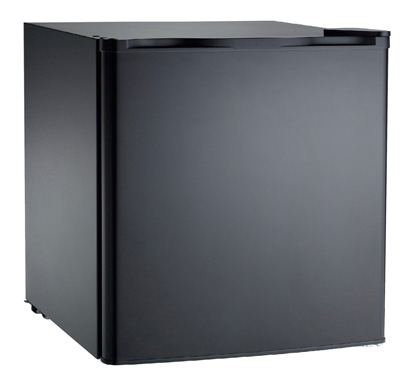 This is a 1.7 cubic foot mini fridge that is small in size but allows you to make use of your small space and can hold most of the foods and drinks in a convenient and efficient way. It features the space saving flush back design. The door is reversible that you can open from left or right side. The door basket can hold up to two liter bottles and there's also ice cube chamber with tray. This fridge is a very good choice if you're living in a small space or if you're on a budget. It can perform almost as well as the big ones.
5. midea WHD-113FW1 Double Reversible Door Refrigerator and Freezer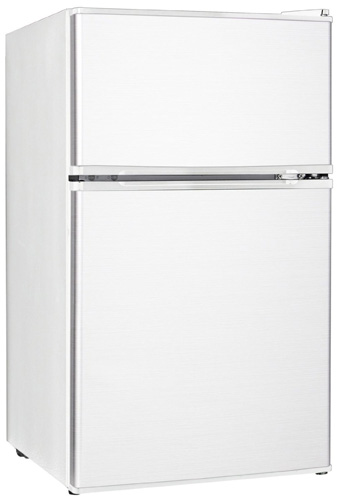 medea refrigerators are from another brand of trust that delivers great usability and coolness. It features mechanical temperature control and interior light just like others but does it well. The adjustable legs and reversible door are also great options for those looking for versatility in a fridge. The inside features the separate fruit and vegetable drawer for better organizing of your foods. It comes with one full year warranty and compressor 2-year warranty.
4. Keystone KSTRC312CB Compact 2-Door Refrigerator/Freezer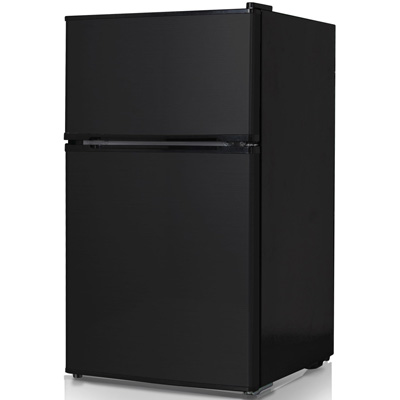 Keystone KSTRC312CB offers the compact size for apartments or other small space to save your space of living. It is perfect for college dorm, small office or a rec room. Though small in size it has separate top-mount freezer with storage on freezer door. There are two glass shelves plus fruit and vegetable crisper drawer in the fridge. The item racks and 2-liter bottle space are also present on its reversible door.
3. Igloo FR4641B 4.5 Cu Ft Fridge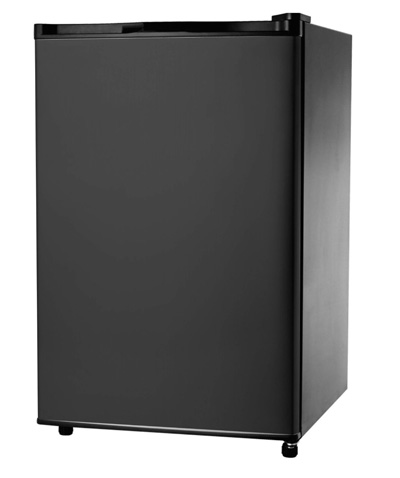 Igloo FR4641B is a 4.5 cubic food fridge that has a built-in dispenser with freezer and ice tray. The shelves are made of tempered glass which provides durability and easy-to-clean design. The thermostat is adjustable and the door is reversible as well. It is pretty much what you look for in a fridge. You can preserve your snacks, food, fruits, vegetables, drinks and more with this compact-sized refrigerator.
2. midea WHS-65LSS1 Single Reversible Door Refrigerator and Freezer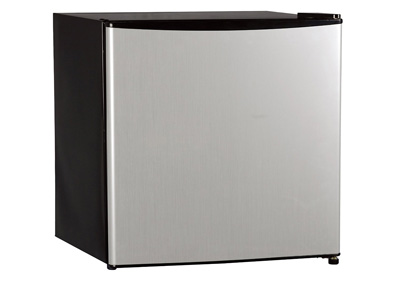 Midea WHS-65LSS1 mini fridge is 17.7 x 18.6 x 19.4 inches big that is environment-friendly and energy-saving for any small room. Midea is a global company that offers a fine selection of best quality refrigerators and freezers that give you value for money. You do not only get what you pay for but more due to its superior quality and controls. The installation service is good and the product is quiet while operating and never fail to cool and freeze your stuff.
1.Avanti RA7306WT 2-Door Apartment Size Refrigerator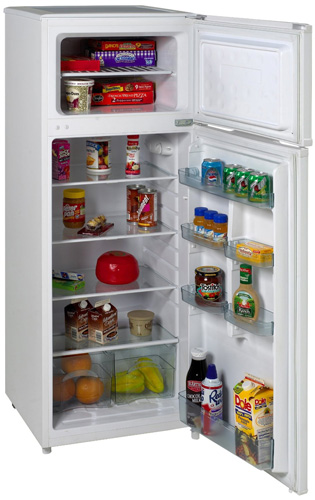 Last but also not to overlook, this Avanti RA7306WT should have your attention. It is energy saving product that is rated by Energy Star. The adjustable/removable parts are glass shelves and door bins. You have the complete freedom and space to clean the interior easily and make the fridge free from germs. It is a great investment for you that it is very well designed and durable.