Natural juice is delicious as well as very beneficial for health. This is one of the reasons behind why there are so many families who often have the juice maker machine in their kitchen. As of this 2021, many new models of the juice maker machines have been released for sale on the market. Either you are looking for one to start the habit of consuming natural juice or looking for a new one to replace your existing old juice making machine, the following review of the top 10 best juice making machines will provide plenty of information for you.
Listed of The 10 Best Juice Making Machines:
10. Black & Decker JE2200B 400-Watt Fruit and Vegetable Juice Extractor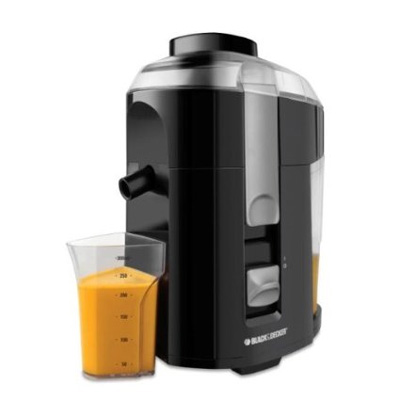 One of the best juice extractors on the market is the Black and Decker. It operates on a 400 watts of power supply, and most of the parts of this juice extractor are made from the stainless steel, allowing it to have good longevity. Most importantly, it could produce the natural fruit juice you like any time. Regarding the cleaning and storage, the whole design has already considered it for you. This extractor is perfectly machine washable. In the meantime, it has also come with a 2 year warranty.
9. Breville BJE200XL Compact Juice Fountain 700-Watt Juice Extractor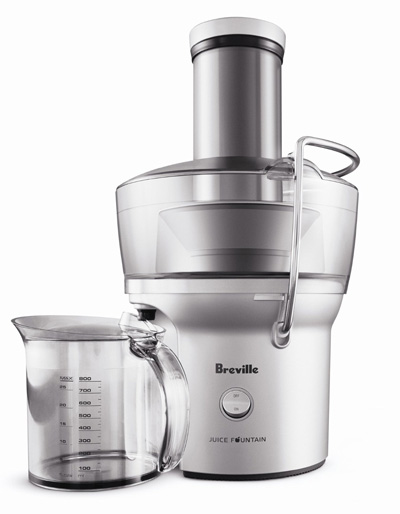 Next is the Breville BJE200XL. Differently from the first one, this is 700 Watt juice making machine. For so many of the users, the awesome design of this juice extractor is enough to convince them to buy this item. However, for sure, it has something more than that to offer. This Breville was made with very smart quality which allows you to have your favorite juice within a shorter period of time, for example.
8. BELLA 13694 High Power Juice Extractor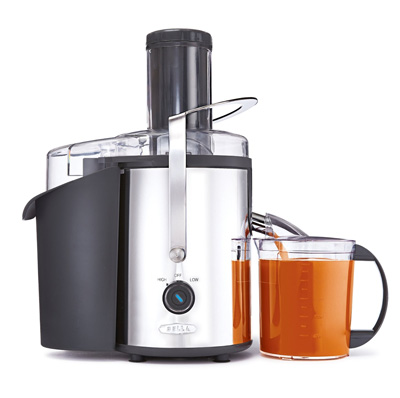 With a very affordable price but built for great quality, you are going to love this BELLA badly after using it for a few time. In addition to its fashionable design, this item was engineered a very easy operation with many settings and buttons to control. While its pulp container is removable, the micro mesh filter is also integrated to allow this juice making machine to work perfectly to bring your favorite juice out within minutes. And, surely, like many other juice making machine, this comes with a 1 year warranty.
7. Gourmet SELF-CLEANING Automatic Soy Milk Maker and Juicer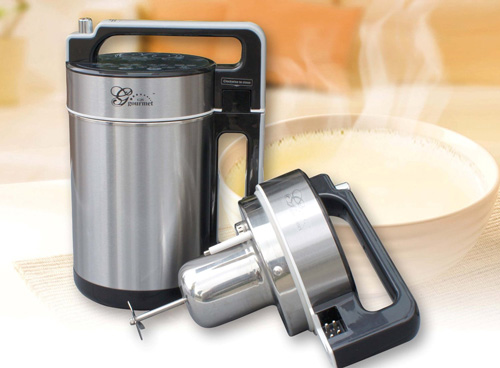 Built for multiple purposes, this Gourmet item is both best as a soy milk maker and juice making machine. The tube as well as many other parts of this Gourmet are made from stainless steel, making it highly durable. Normally, for each time, it could produce up to 1.5 liter or 4 cups of the juice or soy milk you make. Moreover, the item was sold at quite a good price many users would be happy to order.
6. Breville JE98XL Juice Fountain Plus 850-Watt Juice Extractor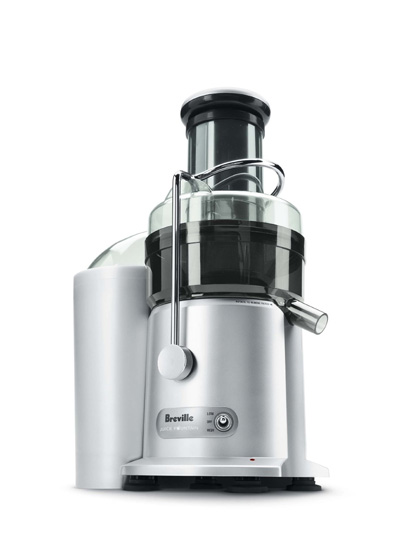 Of course, this is another Breville juice extractor. One of the remarkable points of this juice extractor is the trust it has built among the users. And, because either the quality, the price, and the design are consistently satisfied the customers to the max, it was picked up as the best selling item in Amazon of its own category. This is evident enough that this juice extractor bears a good quality for you.
5. Cuisinart CCJ-500 Pulp Control Citrus Juicer, Brushed Stainless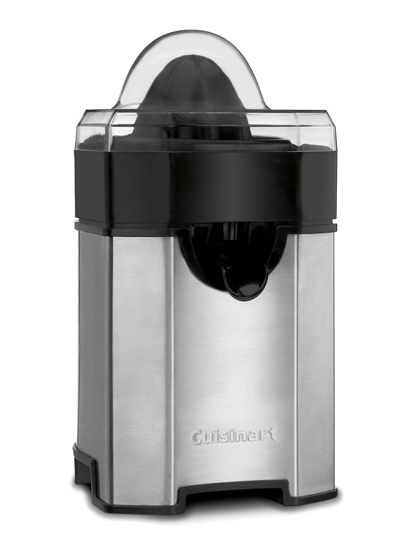 Smartly designed for a stronger performance in extracting the juice for you, this Cuisinart is doubtlessly one of the best extractors you will feel very satisfied with. The item was generally made from metal, and it can last so long for you. Even more special, the recipe has also been included in the package. In case you are new to making your own natural juice, that would be of a great help.
4. Cuisinart CJE-1000 1000-Watt 5-Speed Juice Extractor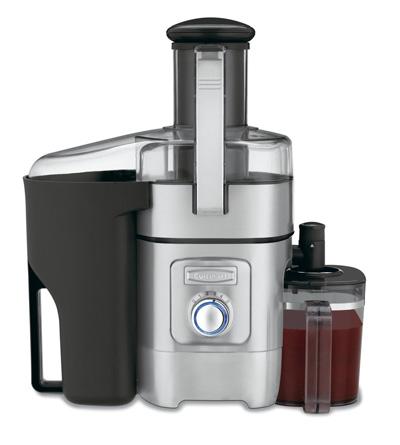 From the same Cuisinart, this juice making machine has 5 available speeds for you to choose to extract your juice. Either the LED light ring or the unlock and lifting system, they are built for your easy to use operation. To clean it properly, you can separate and put all the parts into the dishwashing machine. There is nothing to worry. This juice extractor is perfectly machine washable.
3. VonShef Professional Powerful Wide Mouth Whole Fruit Juicer 700W Max Power Motor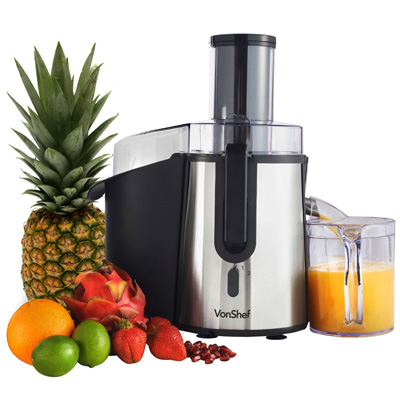 Because the discount applied, this VonShef Professional Fruit Juicer is sold at quite a low price while its quality is unquestionably one of the top. And, since its full body was made up of the good quality stainless steel, you will find this juicer lasting very long to produce the fruit juice you like for you. In the meantimes, the speed as well as other settings are designed available for your easy operation.
2. Waring Pro JEX328 Health Juice Extractor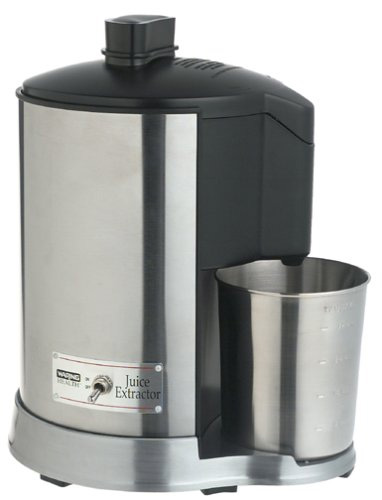 Powerfully designed as the Juice Extractor, this Waring Pro is highly reliable for its quality as well as its customer satisfaction. Otherwise, it will not get rated up to 4 stars among over 500 reviews. This is a great positive feedback it has received. However, the product has deserved this great appreciation well from its users since it was carefully made to really serve and bring the best juice for its users.
1. Breville BJE510XL Juice Fountain Multi-Speed 900-Watt Juicer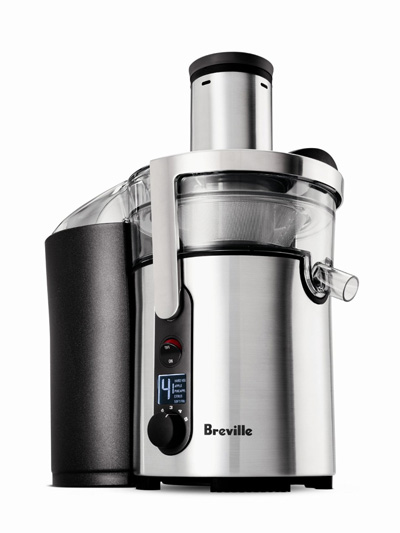 This is the number 1 juice as ranked, and of course, you can expect its price to be among the highest, accordingly. Of course, this is true. Compared to many other similar juicers on the market, this one has been sold at a high cost. Nonetheless, it has many superior and interesting features the rest does not have. As an example, the juicer was made with 5 available speed for you to choose as well as its high performance backlit control panel.